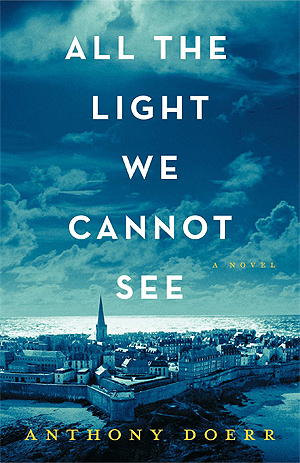 Title
All The Light We Cannot See
By
Anthony Doerr
Genre
Adult Historical Fiction
Rating ⭐️⭐️
Synopsis
A blind French girl and a German boy whose paths collide in occupied France as both try to survive the devastation of World War II. (From Goodreads)
First Sentence
At dusk they pour from the sky.
There's something about these prize winning books that I just never get. While I get that the writing was poetic and the story takes place in a historical setting, I just don't think that makes it worthy of all the praise.
The strange, fantastical element to the story just didn't do it for me. It's as if the author came up with this stupid little story that would NEVER sell so he decided to set it in WWII because, well, then it would sell. I'm not sure what the two story lines (of the diamond and WWII) had to do with each other. And when I'm reading a story with two main characters just waiting for their lives to collide it sure as hell better be more than a few pages of the books when they do meet!
And after all that, Marie-Laure doesn't even remember or care about Werner, the boy who saved her sorry life.
Stupid story. Honestly wished I had skipped it.
Should you read it?
If you haven't already read this one, just skip it.