It's time for some randomness again.
First, and of course the most exciting, the Euro Cup starts today! Woohoo! Let hours in front of the TV and checking my phone for scores every five minutes begin! I'm hoping Spain will keep the title but I'm OK with the Netherlands or Portugal winning too. Anyone but the German team and that dastardly Schweinsteiger!
Second: yesterday, June 7th, was Karl Urban's birthday. Who the heck is Karl Urban, you ask? Let me remind you.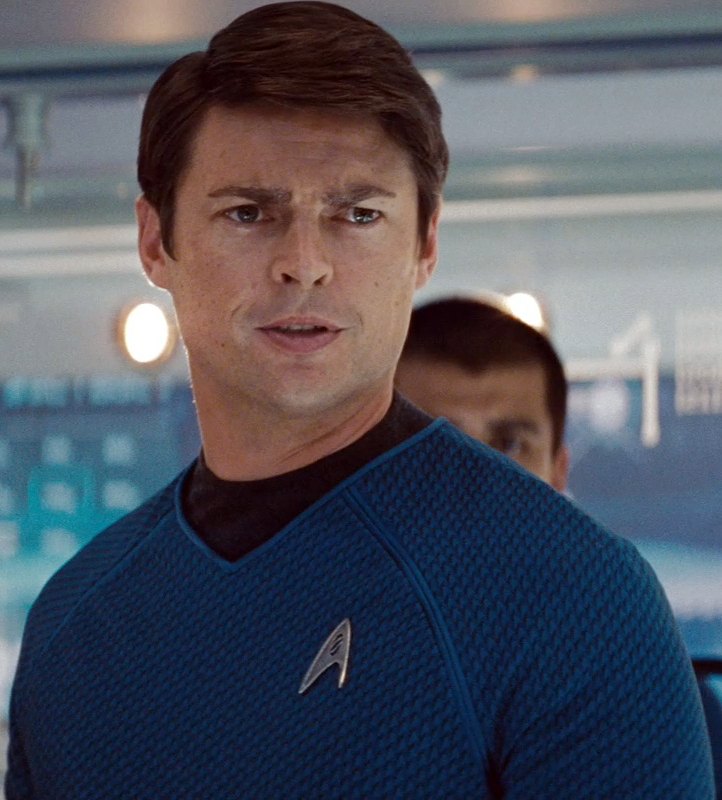 He plays Dr. Leonard McCoy in the 2009 version of Star Trek and William Cooper in
Red
. Those are the ones you've probably heard of, anyway. He also played Eomer in The Lord Of The Rings movies.
Anywho, my sister has a massive crush on him so what did we do? Why, we celebrated of course! We watched Red and had some cheesecake in his honor. Don't believe me?
See?! Don't ask about the number 5. It's all we had!
Here I am looking dubious about are celebration
and my sister trying to contain her excitement.
My sister's son was just excited we got real movie theater popcorn for the event.
Until next time. Have a great weekend, everyone!