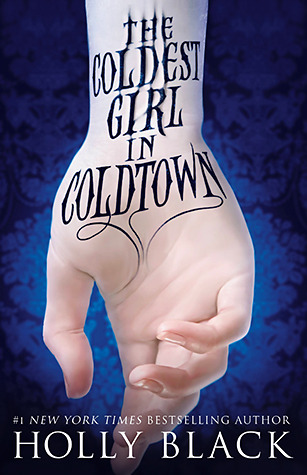 Title
The Coldest Girl in Coldtown
By
Holly Black
Genre
YA Supernatural/Paranormal
Rating ⭐️⭐️⭐️⭐️
Synopsis
Tana lives in a world with vampires. Most are locked away in walled cities called Coldtowns. But when she wakes up the morning after a party surrounded by corpses and her on again off again boyfriend is infected, it's obvious there's vampires loose. But why do they have one of their own chained up and why does Tana decided it would be a good idea to help him?
First Sentence
Tana woke lying in a bathtub.
I adore Holly Black's Curse Workers series but have always been hesitant to try one of her other books after a bad attempt at reading Tithe. I'd heard good things about this one though so I gave it a try. I wasn't blown away or anything but as you can see, I gave it 4 stars. I enjoyed Black's take on vampires. As usual, Black creates a flawless world that seamlessly comes together with no confusion or over explaining.
I always love her characters too. They have a history and depth. They aren't just puppets to tell a story but these multidimensional people that you can't help but feel empathy for.
The romance in this one? So steamy! I had to fan myself a few times. It was that good.
My only real complaint about the book is that it's a standalone. I usually enjoy that but when I like a world and characters this much I want more. I don't want this to be the end. I'm all for open endings but in this case I would love to know what happens.
Should you read it?
If you like vampires and kick ass heroines, yes!