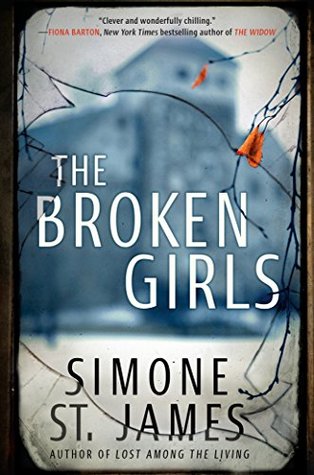 Title
The Broken Girls
By
Simone St. James
Genre
Adult Suspense Horror
Format
ebook
Rating ⭐️
Synopsis
Alternating between the past and the present, The Broken Girls tells the story of a run down boarding school and the secrets it holds. Fiona has reason to hate the abandoned and derelict boarding school Idlewild. Her sister was found murdered and dumped on the grounds 20 years ago. But the old school has a history long before the tragedy that's haunted Fiona for years and she's about to learn all about it.
First Sentence
The shrill of the cell phone jerked Fiona awake in the driver's seat.
Oi! I've seen this one popping up all over the place; people raving, and praising it. So of course I had to get my hands on it. Peer pressure and all that. And once again, I found myself feeling like the little child in The Emperor's New Clothes; wondering what the hell everyone was talking about! There's nothing special here!
Ugh! I kept stopping mid sentence in this book to look up again who published it because I was so sure it was self published. It had to be. It was so painfully bad. The conveniences were too many to count! I found myself rolling my eyes so hard and often I got a headache.
Why? Why did I keep reading? I guess I wanted to know how it would end and if it could redeem it's self but when the MC ended up with the man who's father tried to kill her...Yeah, no. I just couldn't get behind this one. At all.