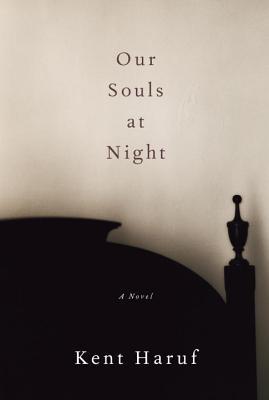 Title
Our Souls at Night
By
Kent Haruf
Genre
Adult, Fiction
Format
Audio book
Rating ⭐️⭐️
Synopsis
Empty-nesters and widow Addie and widower Louis have made an arrangement to spend the nights together and keep each other company. They talk about all sorts of things and it helps them sleep but in a small town people will talk.
First Sentence
And then there was the day when Addie Moore made a call on Louis Waters.
First of all I can not read this title with out thinking of this Spongebob episode and adding the inflection.
Now that you have the correct way to say the title down let's move on to the story.
This is a short story and a very sad one at that. We have two people who have reached their "twilight" years. Their spouses and children are gone and they're puttering about alone and lonely. So they decided to spend the nights together. Of course, in a small town people start talking and assuming there's some sort of love affair going on and take in upon themselves to judge the hell out of them.
Seriously! What the hell is wrong with us? Why do we feel the need to judge people? Argh! This book just made me mad and depressed.
If it only showing us how badly we judge then I might have accepted and liked it but there was no happy ending, no escape from the judging; the uptight, judgmental people won. I was just so sad.