Follow Friday is hosted by
Parajunkee's.
It's a fun way to get to know other bloggers. Today's question:
Q. Let's step away from besties...What is the worst book that you've ever read and actually finished?
I just had to join today for this question. I loathe and will NEVER read again Jane Eyre.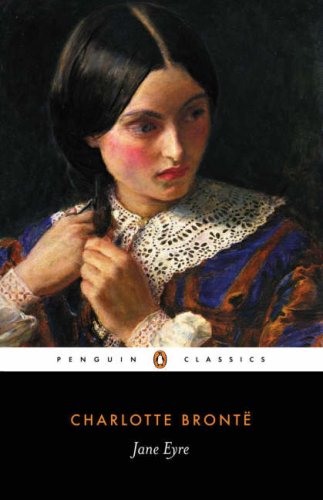 Now, before you get out your torches and pitchforks let me explain. No book has ever made me so furious before. I hated it before I read it! I hate Rochester! I hate Jane's gullibleness and the whole story just drives me insane!
1 Really, really?! Jane would fall in love with, arrogant, selfish, lying, bossy, deceiving Rochester? Yeah, talk about daddy issues!
2 He was NOT forced to marry his "crazy" wife! He fell for her pretty face, married her for looks, and got what he deserved!
3 I'd go crazy too if my husband locked me in the attic and never let me out and then started flirting with, and engaging himself to, some homely governess! I'd do worse than burn the house down!
4 After all that! Jane decides, oh well, so what, I guess I'll go back and marry the poor sop after all!
I could go on and on! If you want to get into a big argument...er...heated discussion about this one just let me know!