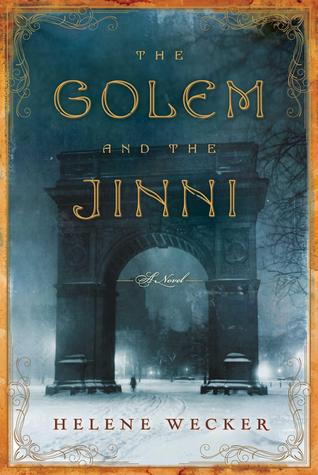 Title
The Golem and The Jinni
By
Helene Wecker
Genre
Adult Magic Realism Historical
Pages
486
First Sentence
The Golem's life began in the hold of a steamship.
Synopsis
Chava is a golem, a creature made of clay, brought to life by a disgraced rabbi who dabbles in dark Kabbalistic magic. When her master, the husband who commissioned her, dies at sea on the voyage from Poland, she is unmoored and adrift as the ship arrives in New York in 1899.
Ahmad is a jinni, a being of fire, born in the ancient Syrian desert. Trapped in an old copper flask by a Bedouin wizard centuries ago, he is released accidentally by a tinsmith in a Lower Manhattan shop. Though he is no longer imprisoned, Ahmad is not entirely free – an unbreakable band of iron binds him to the physical world.
The Golem and the Jinni
is their magical, unforgettable story; unlikely friends whose tenuous attachment challenges their opposing natures – until the night a terrifying incident drives them back into their separate worlds. But a powerful threat will soon bring Chava and Ahmad together again, challenging their existence and forcing them to make a fateful choice. (From Goodreads)
What it has going for it
I really don't have many nice things to say about this book. I will say, I enjoyed the historical look at New York and Ellis Island etc. I also liked the magical element and the story held me just captivated enough to finish but I was reading it for book club and that might have been why I really finished it. The character development was good but I didn't particularly like any of them. Chava was too...good and proper and Ahmad was kind of a jerk.
What's lacking
Any time a book makes you drag yourself through it, it's not a good thing. And if it going to make you work to get through it, the least it could do is have a decent ending. This one feels like the whole book, or at least three quarters of it are setup. The rest was meandering nonsense where very little was happening. Back in the day authors were paid by the word. Now all those endless, wordy classics make sense, don't they? Well, guess what, Helene, you're not getting paid by the word so how about a little editing. All that set up, all that endless nothingness building up to...what? That ending? That's it?! Thanks a lot for wasting my time. Argh!
Yea or Nay
Hell NO!