I thought I'd participate In
The Perpetual Page Turner's
End Of the Year Survey! You should join me,
Head on over an link up
if you want to join too!
1. Best Book You Read In 2015?

I read the last three Ruby Oliver series this year and They. Were. Awesome. I love this series! I need to own it! I need to read it again and again!
2. Book You Were Excited About And Thought You Were Going To Love More But Didn't?
Girl Stolen by April Henry. I've been trying to get my hands on that on forever. It was a huge disappointment. Completely unbelievable and predictable.

3. Most surprising (in a good way or bad way) book you read?
Elevated by Elana Johnson. I thought it would be cute but I was very pleased with the message in this one.
4. Book You "Pushed" The Most People To Read (And They Did)?
I wish I could say the Ruby Oliver series but no one has read them....yet! I did push Bone Gap by Laura Ruby on my friend
Suey
and she read and loved it. Yay!

5. Best series you started in 2015? Best Sequel of 2015? Best Series Ender of 2015?
Starter: Throne of Glass Sequel: P.S. I Still Love You Ender: Real Life Boyfriends (Ruby Oliver 4)

6. Favorite new author you discovered in 2015?
Rainbow Rowell. I've only read one of her books so far and, actually, I wasn't fond of the story but the writing was amazing!
7. Best book from a genre you don't typically read/was out of your comfort zone?
I don't read coffee table books but this one was a pleasant surprise. So cute!
8. Most action-packed/thrilling/unputdownable book of the year?
Poison by Lan Chan was very action packed and exciting!
9. Book You Read In 2015 That You Are Most Likely To Re-Read Next Year?
Uh, The Ruby Oliver series again. I'll be re-reading that one again and again.
10. Favorite cover of a book you read in 2015?
Didn't like the book but the cover is just lovely!
11. Most memorable character of 2015?
Madeleine from Big Little Lies. She's hilarious and kind and I'll never forget her.
12. Most beautifully written book read in 2015?
Bone Gap by Laura Ruby.
13. Most Thought-Provoking/ Life-Changing Book of 2015?
Animal Farm by George Orwell. Whether you loved it or hated it you have to admit; this one makes you think.

14. Book you can't believe you waited UNTIL 2015 to finally read?
The Fetch by Laura Whitcomb. Sadly I didn't love it but I've been meaning to read it forever. I can't believe I didn't pick it up sooner.
15. Favorite Passage/Quote From A Book You Read In 2015?
I'm not a highlighter. I need to be better at that. As it is, I don't have a favorite quote.
16.Shortest & Longest Book You Read In 2015?
Shortest was The Well Rested Mother the coffee table book I mentioned earlier. The Longest was Dune by Frank Herbert
17. Book That Shocked You The Most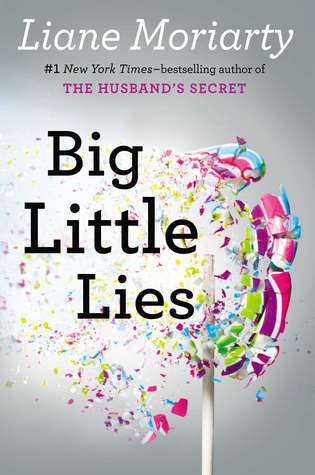 I always spot the big twist or mystery a mile away but while I caught one thing in this one, something else shocked the crap out of me!
18. OTP OF THE YEAR (you will go down with this ship!)
Anne Elliot and Captain Wentworth from my reread of Persuasion.
19. Favorite Non-Romantic Relationship Of The Year
Juliette and Kenji from the Shatter Me series.
20. Favorite Book You Read in 2015 From An Author You've Read Previously
Lost Lake by Sarah Addison Allen. I love her books.
21. Best Book You Read In 2015That You Read Based SOLELY On A Recommendation From Somebody Else/Peer Pressure:
Dune by Frank Herbert.
Jenni
pushed this one on our entire book club. I'm glad she did.
22. Newest fictional crush from a book you read in 2015?
Captain Thorne from Cress. My little girlish heart flutters at the mention of his name.
23. Best 2015 debut you read?
Throne of Glass...that was Maas' debut novel right?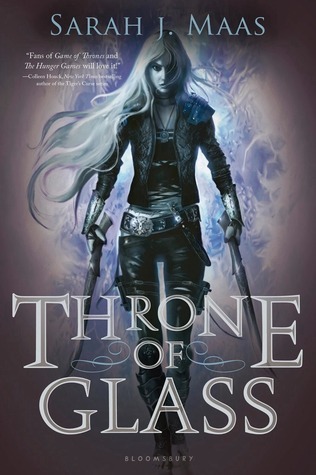 24. Best World building/Most Vivid Setting You Read This Year?
Poison by Lan Chan. Very intricate world indeed!
5. Book That Put A Smile On Your Face/Was The Most FUN To Read?
I want to give another shout out to the Ruby Oliver series but I'll give another series some love. The Georgia Nicholson books. I read books 3 and 4 and liked them both. They're so funny.
26. Book That Made You Cry Or Nearly Cry in 2015?
Out of the Easy by Ruta Septey. 1:00 am and I was crying like a baby.
27. Hidden Gem Of The Year?
Bone Gap. Seriously people! More people should be reading and talking about this book!
28. Book That Crushed Your Soul?
We Were Liars. And not in a good way. It was the most depressing pointless book I've ever read.
29. Most Unique Book You Read In 2015?
Alice in Wonderland by Lewis Caroll. Um, yeah. Unique. Let's call it unique.
30. Book That Made You The Most Mad (doesn't necessarily mean you didn't like it)?
Scarlet by A.C. Gaughen
1. New favorite book blog you discovered in 2015?
Flowers of Quiet Happiness
2. Favorite review that you wrote in 2015?
Ugh, I don't know. I'm really tired of my review format so it felt like writing reviews was a chore. I plan on changing that this year, though.
3. Best discussion/non-review post you had on your blog?
Uh, it's a toss up between
the perfect recipe
post I wrote and a new feature I started with
Suey
called
Book Banter
.
4. Best event that you participated in (author signings, festivals, virtual events, memes, etc.)?
I didn't do much this year. I'd have to say I really enjoyed the Dewy's 24 Hour Readathons this year. I got to participate in both.
5. Best moment of bookish/blogging life in 2015?
Despite being a little light on money this year I still bought a ton of books this year. Now isn't buying books the best?!
6. Most challenging thing about blogging or your reading life this year?
Normal life getting in the way! It's tough being married. I love it and all but it really takes its toll on my reading.
7. Most Popular Post This Year On Your Blog (whether it be by comments or views)?
Most comments and a lot of views too goes, ironically, to my post Hello, is there Anybody out there?
8. Post You Wished Got A Little More Love?
My
Rant & Rave
posts are something new I started this year. I wish they got a little more love because they sure are fun to write.
9. Best bookish discover (book related sites, book stores, etc.)?
The Pioneer Book Store in Provo UT is awesome. It's the most clean, organized, beautiful used book store I've ever seen.
Check out the post I did all about it.
10. Did you complete any reading challenges or goals that you had set for yourself at the beginning of this year?
I only did one reading challenge. The Goodreads Challenge and I set a goal of 50 books and read 50 books! Wahoo!!!