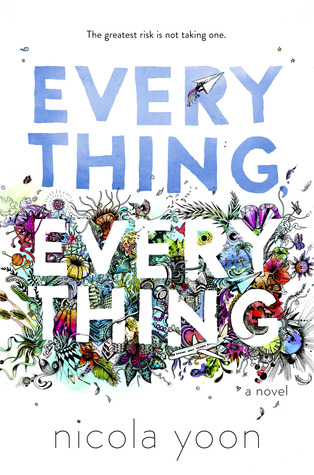 Title
Everything, Everything
By
Nicola Yoon
Genre
YA Contemporary
Rating ⭐️⭐️
Synopsis
Madeline is allergic to everything. She can't leave her home and her whole world includes her mother, her nurse and her books. Still, she's fairly content, that is until a moving truck pulls up next door and a handsome young boy moves in. Suddenly Madeline feels like she's missing out on life. But when you're allergic to everything what can you do?
First Sentence
I've read many more books than you.
With all the talk about this book I finally had to read it. It sounded great. Best laid plans and all that, right? No, no, don't get me wrong. I didn't hate the book. I gave it 2 stars, after all. I like how the characters actually felt like teenagers....until they didn't. I liked that Madeline wasn't a whiny, depressed grouch who complained about her crappy life....until she did. And I liked that I was wondering how it could possibly end happy...until I wasn't. I suspected what was coming from a mile away and tried to have faith that the author wouldn't take the easy way out...but she did. Sigh! So yeah, I was glued to this little story and it definitely held my attention but, well, I was hoping for more.
Should you read it?
Not everyone is as bitter as me and most people like this one. So, yeah, give it a chance.