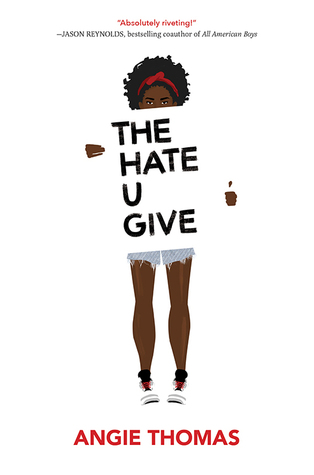 Title
The Hate U Give
By
Angie Thomas
Genre
YA Contemporary
Format
Print
Rating ⭐️⭐️⭐️
Synopsis
When Starr see's her friend get shot by a cop during a routine traffic stop her world begins to unravel. She'll have to learn to be brave and stand up for what she believes and speak out or risk never seeing a change.
First Sentence
I shouldn't have come to this party.
Another book for book club but since I found this one at a thrift store I probably would have read it eventually.
I was really terrified to read this book. I was afraid it was going to be very manipulative and make me feel like crap for being born white and "privileged" (FYI: I just had to look up how to spell privileged. Does that mean I'm not privileged?)
I was relived that Angie Thomas managed to just write a story that was a story. Yes, it was written with an agenda, and yes it was pro-black, anti-white, (a little) but it was handled smoothly.
It showed good and bad black people and good and bad white people and also managed to tell an interesting, albeit longer than necessary, story. I liked it.