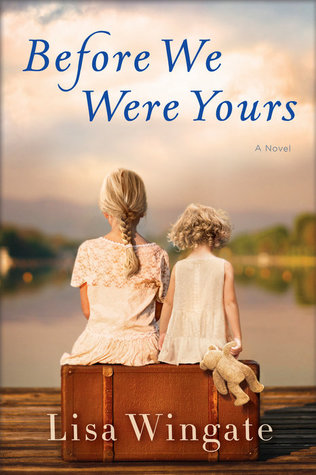 Title
Before We Were Yours
By
Lisa Wingate
Genre
Adult Fiction
Format
Audiobook
Rating ⭐️⭐️⭐️⭐️
Synopsis
Based on one of America's most notorious real-life scandals—in which Georgia Tann, director of a Memphis-based adoption organization, kidnapped and sold poor children to wealthy families all over the country—Lisa Wingate's riveting, wrenching, and ultimately uplifting tale reminds us how, even though the paths we take can lead to many places, the heart never forgets where we belong. (From Goodreads)
First Sentence
I take a breath, scoot to the edge of the seat, and straighten my jacket as the limo rolls to a stop on the boiling-hot asphalt.
I put the Goodreads synopsis on my review so you could see why I thought I was getting something completely different when I started this book.
I expected it to feel like a historical fiction where you feel slightly distanced from the characters and like you might be tested on facts later. What I got was a rich and vivid look into the lives of a fictional family whose life was ripped apart by a real historical event.
I guess what I'm saying is it read much more like a southern family drama than a historical fiction. Which, for me, was a good thing. I was riveted by page one and was wholly invested in the characters the whole way through.
Great writing, gripping plot, memorable characters...what more can I say? I really liked it. My only beef with the book was the convenient way no one would reveal secrets that kept the plot moving. Not my favorite plot device. But don't let that deter you. This one is worth the read.