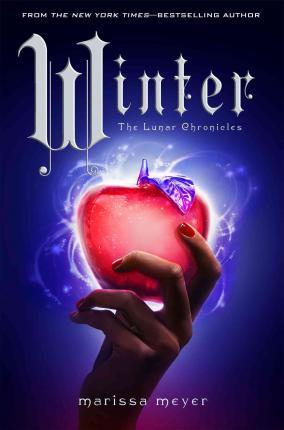 Title
Winter (Lunar Chronicles 4)
By
Marissa Meyer
Genre
YA Scifi/Fantasy
Pages
824
Rating ⭐️⭐️⭐️⭐️
Synopsis
The exciting conclusion to the Lunar Chronicles finds Cinder and and the gang traveling to Luna for a final showdown with the evil queen Levana.
First Sentence
Winter's Toes had become ice cubes.
Finally! I feel like it's been forever waiting for this one. I'm glad I finally got to read the exciting conclusion to this fun series.
My new favorite couple in this series is Winter and Jacin. I adored watching their relationship grow and learning more about them and their past.
Winter is an interesting girl. It's almost funny to read about her odd behavior but mostly sad. I was most excited to read her book and that excitement was amplified when we got a glimpse of her in Cress. I thoroughly enjoyed her character. She was sweet and caring and, yes, a bit naive but I loved her.
I really wanted to love this series as a whole but this book did have it's issues. It wasn't perfect. I was frustrated with its length. It was way too long. Unnecessarily long. It's like the author kept dragging it on because she couldn't bear to part with her characters. I get it but it didn't need to be that long.
I didn't like how easily the people of Luna joined Cinder. I found it a bit unbelievable.
All in all I loved the series. It's easy to overlook some minor annoyances when you love the characters and world the author has created.
Should you read it?
Obviously! I think whatever you like reading that this series will appeal to you.