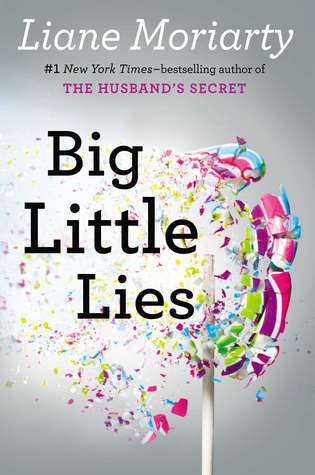 Title
Big Little Lies
By
Liane Moriarty
Genre
Adult Contemporary/Suspense
Pages
460
Synopsis
Big Little Lies
follows three women, each at a crossroads:
Madeline is a force to be reckoned with. She's funny and biting, passionate, she remembers everything and forgives no one. Her ex-husband and his yogi new wife have moved into her beloved beachside community, and their daughter is in the same kindergarten class as Madeline's youngest (
how
is this possible?). And to top it all off, Madeline's teenage daughter seems to be choosing Madeline's ex-husband over her. (How. Is. This. Possible?).
Celeste is the kind of beautiful woman who makes the world stop and stare. While she may seem a bit flustered at times, who wouldn't be, with those rambunctious twin boys? Now that the boys are starting school, Celeste and her husband look set to become the king and queen of the school parent body. But royalty often comes at a price, and Celeste is grappling with how much more she is willing to pay.
New to town, single mom Jane is so young that another mother mistakes her for the nanny. Jane is sad beyond her years and harbors secret doubts about her son. But why? While Madeline and Celeste soon take Jane under their wing, none of them realizes how the arrival of Jane and her inscrutable little boy will affect them all. (From Goodreads)
What it has going for it
I wasn't even going to try to write up a synopsis for this one so though it was long I just used the synopsis from Goodreads. I've been hearing great things about Liane Moriarty's books for a while now and since she's Australian and I have a theory that all Australian authors are amazing, I knew I was going to have to give her a try. Big Little Lies seems to be everyone's favorite so I picked it up...and blew through it three days. It would have taken less time if I didn't have to eat and sleep and have a life. I'm telling you, there's something in the water down there in Australia because the books that come out of there are so wonderful! While I wouldn't call the beachside town these characters lived in a small town, it definitely had the feel of one. Everyone seems to know everyone and as a result it has this whole gossipy soap opera feel to it...in a good way. These characters were great! I loved getting to know each of them and their secrets and worry and care about them. I was enthralled by the plot and while I saw one twist coming, I was totally blindsided by another. The writing is that perfect writing that evokes all the emotions it should and it all came together to make a splendid read. Now I want to gobble up all of Moriarty's books!
What's lacking
There were a few, just a few, unbelievable things that happened in the town that I found myself raising an eyebrow at. I also like my stories to have a little more substance. Something to learn. This one had things that were great, but I'm not sure I learned anything or feel bettered by the story. Other than that, I have no other complaints.
Yea or Nay?
Yes, yes. A thousands times yes!