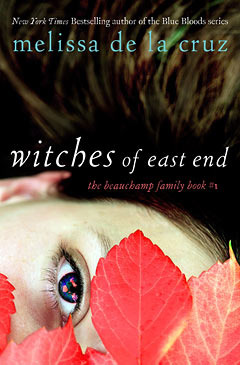 Title
Witches of East End (The Beauchamp Family #1)
By
Melissa de la cruz
Genre
Adult Paranormal/Supernatural
Format
Audiobook
Rating ⭐️⭐️⭐️
Synopsis
The three Beauchamp women--Joanna and her daughters Freya and Ingrid--live in North Hampton, out on the tip of Long Island. For centuries, all three women have been forced to suppress their abilities. But then Freya, who is about to get married to the wealthy and mysterious Bran Gardiner, finds that her increasingly complicated romantic life makes it more difficult than ever to hide her secret. Soon Ingrid and Joanna confront similar dilemmas, and the Beauchamp women realize they can no longer conceal their true selves. (From Goodreads)
First Sentence
Freya Beauchamp swirled the champagne in her glass so that the bubbles at the top of the lip burst one by one until there were none left.
This book has been sitting on my shelf forever! While looking for an audiobook to listen to while working, I decided to finally read it.
It's so hard to review a book you give three stars to. Am I right? I feel like I'm saying I didn't like it and that's just not true. Three stars is a nice, solid, rating. No, I didn't LOVE the book and, no, it's not a new favorite but I liked it. It had a great story, fun, likable characters and was very readable. I enjoyed it and am eagerly looking forward to jump into the sequels.
That said, I don't have much else to talk about. That's why I hate three star reviews. If you want me to point out why it's not four or five stars I can. Let's just go ahead and do that to take up a bit more space, shall we?
It's not a five star because that's reserved for books I adore! Books that I'll definitely be reading again. It's not a four star read because there was nothing horribly memorable and I'm pretty sure it'll be one of those series I enjoy and then promptly forget about. I was also bothered a tiny bit by the writing. Notice that first sentence? It's just needlessly wordy. Right?
And there you have it. my three star review of a fun new world and characters I want more of.