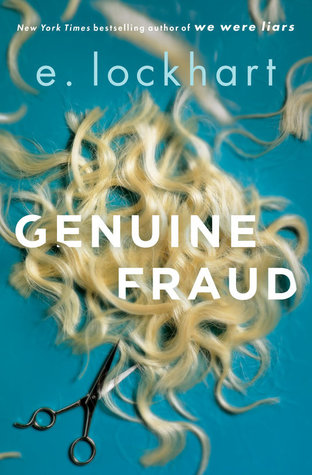 Title
Genuine Fraud
By
E. Lockhart
Genre
NA Psychological Thriller
Format
Audiobook
Rating ⭐️
Synopsis
Spoiled rich girl and slightly psychotic girl equals a recipe for disaster.
First Sentence
It was a bloody great hotel.
E. Lockhart is a hit or miss with me. I love her Ruby Oliver series but her serious books, We Were Liars and this one, apparently aren't for me. My biggest problem with this one, after the completely unlikable characters and the pointless story was, how similar it was with The Talented Mr. Ripley. It was a complete ripoff of that one. Some similarities would have been fine but this one was nearly identical.
Since I find The Talented Mr. Ripley pointless and full of crappy characters as well you can imagine why I didn't like this one. Sadly, I really don't have much else to say. Lockhart is a great writer but sometimes her stories and me just don't get along.