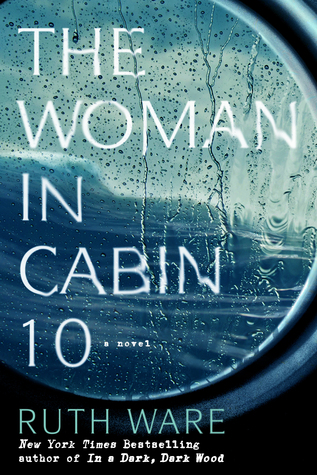 Title
The Woman In Cabin 10
By
Ruth Ware
Genre
Psychological Thriller, Mystery
Format
Audiobook
Rating ⭐️⭐️⭐️⭐️
Synopsis
Lo Blacklock, a writer for a travel magazine, is going on the maiden voyage of the prestigious cruise ship the Aurora. With a recent break in at her home and her relationship with her boyfriend on the rocks Lo is finding her insomnia unbearable but lack of sleep or not she's sure of what she hears and sees one night on the cruise. A scream and a splash and something that looks like blood smeared on the balcony next to hers. Sure that something awful has happened to the woman in the cabin next to hers, Lo starts investigating but no one believes. As she starts to dig deeper the threats start coming but Lo can't give up on trying to find the woman in cabin 10.
First Sentence
The first inkling that something was wrong was waking in darkness to find the cat pawing at my face.
This is my first Ruth Ware book and a friend of mine was horribly disappointed in it so I was reluctant to pick it up. But, as often happens, I needed an audiobook to listen to and it was available so here we are.
I actually ended up really liking the book. Mostly, I think, because the main character, while a bit naive, was likable: A rare thing in these psychological thrillers.
I also really liked the story. I wanted to know what was going on and who Lo could trust. The present day to past timeline added to the intensity as well.
I felt like I was reading an Agatha Christie book a little because you have this cast of characters isolated from the world and someone has gone missing. But where an Agatha Christie novel would have a investigator on board and everyone scared of everyone else this one was just a magazine writer against the whole company. No one else believed her and there was no record of anyone missing on board.
Anyway, it made for a fun read and I enjoyed it. I'm eager to try Ware's other books now.