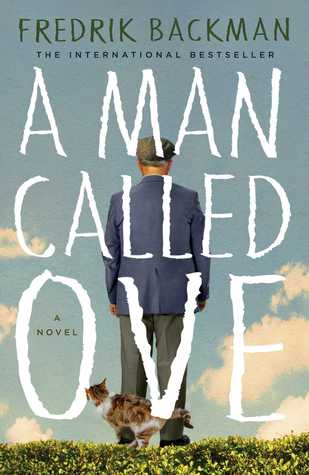 Title
A Man Called Ove
By
Fredrik Backman
Genre
Adult Fiction
Format
Print
Rating ⭐️⭐️⭐️⭐️
Synopsis
Ove's lived a good life he had a good job a good car and a wonderful wife. When he loses his wife and then his job he decides he's done and it's time to join his wife. But first he has to deal with the pesky new neighbors always asking to borrow things and the mangy cat that won't stop following him around and his arch nemesis, The Men In White Shirts, who are trying to take away his old frenemy. As he becomes unwillingly enmeshed in his neighbors lives he finds there just might be more to live for than he thought.
First Sentence
Ove is fiftey-nine.
Lets start with that first sentence. Other than the fact that Ove acted twenty years older than he was this book was a delight. Yep, just like everyone else has been saying.
I "cheated" and watched the movie first and found both the movie and book so similar that I kind of wished I'd read the book first. Let me explain. Unless you're a speed reader or the book is very short, it usually takes longer to read a book than watch a movie. And when they're both so similar it can FEEL like the book is taking even longer to read because you know what's coming. Does that make sense? No? Yeah, I'm not making much sense to myself either.
Anywho, I ended up enjoying both the movie and the book and loved the ending of the book better than the movie so there you go. A reason to read the book. And I'd recommend you read it before watching the movie.